There's a high chance you've probably never drunk marsala wine or ever even heard of it. But you may have a dish that had you asking "what's in this food" that you didn't know was the beverage. Still, you've probably heard of the creamy classic pan-fried chicken and mushrooms covered in rich savory–sweet marsala sauce. Or perhaps you've come across the Italian favorite in restaurants around the world, called chicken marsala.
Marsala wine has been increased in effectiveness with some additional ingredients, which means it's a fortified wine. It's produced near the town of Marsala, on the island of Sicily, Italy. It's made with variants of local white grapes like Grillo, Inzolia, Catarratto, and Damaschino. And like every fortified wine, marsala is supplemented with a distilled spirit which in most cases is brandy.
Marsala comes in different types, ages, and colors which are;
Secco: Renowned as the driest version of marsala with less than forty grams of sugar per liter.
Semi Secco: This is a semi-sweet or semi-dry version of Marsala wine, ranging from fifty to a hundred grams of residual sugar per liter.
Dolce: This is a sweet Marsala wine with over a hundred grams of sugar per liter.
Color is another thing that matters with Marsala wine, and we'll be looking at some of the different shades of Marsala wine with their taste notes.
Amber(Ambra): This variant is amber-colored, made with white grapes and tastes of nuts and dried fruit.
Ruby(Rubino): The ruby hue of Marsala wine comes from red grapes such as pignatello, perricone, and Nerello Mascalese. It has a fruity flavor and fragrance.
Gold(Oro): It has a rich golden color and is produced with white grapes, but expect hints of hazelnut, licorice, and vanilla.
The final classification of Marsala wine is by age. And while younger wines are almost always used for cooking, older ones are preferred for drinking. That said, the grouping by age include;
Fine: These are at least one year old,
Superiore: These are aged for at least two years but no more than three years,
Superiore Riserva: Aged for four to six years,
Soleras or Vergine: Aged for five to seven years, and
Stravecchio: The most-aged types, left for at least ten years with no added sugar.
Dry Marsala Wine in Recipes
Many wonder about the difference between sweet and dry marsala wine, and this classification is only to differentiate the residual sugar content of the wine. From the name, sweet marsala is sweeter than dry Marsala wine. And wine tasters noted that the dry variants featured raisin and prune flavors balanced by sharp acidity and savory nuttiness.
The sweet Marsalas contained those same dried fruit flavors and featured hints of molasses and caramel, with a syrup consistency. And wine tasters find sweet Marsalas more suitable for drinking. But in cooking, dry marsala was preferred in all instances after testing the two wines in chicken marsala, mushroom stuffing, and zabaglione.
Dry Marsala brings more depth in flavor and is more complex than sweet marsala. Dry Marsala wine is also the best option for savory and sweet recipes. So, it's used in gravy, as a braise in chicken marsala, to add a punch to your puddings, to add depth to sauces, in cornbread and sausage stuffing, and in some risotto recipes. It's also used in salads, pizzas, cakes, lasagna, and lots of cocktails.
Dry Marsala wine is a staple in many recipes, some of which are;
Substitute for Dry Marsala Wine
What do you do the next time you want to make a chicken marsala, and you realize you don't have enough or can't get any at the store? Or better still, you, your family, or your clients want something different for a change. Fortunately, some nice alternatives to dry Marsala wine in your recipes are available.
Brandy
Since we all know dry Marsala wine is many times fortified with brandy, it's only sensible that this drink will be a way to replace or replicate its effects in your recipes. However, you need to note brandy can't stand alone as a substitute but has to go with white wine or white grape juice.
Simmer one part brandy with brown sugar, two parts white wine, and a dash of salt. Use this mixture to replace dry Marsala wine in your recipes but test the combination before adding it to the recipe.  Or combine one teaspoon of brandy and 1/3 cup of white grape juice. Stir this mixture thoroughly and test it before adding to the remaining ingredients of the recipe.
Port Wine
This is another great substitute for dry marsala in dry, sweet, and semi-sweet variants. Go for the dry variant when substituting port wine for dry Marsala wine, as it's already famous as a base for so many desserts and combines well with savory dishes. Although this is an expensive substitute, you have yourself a great substitute.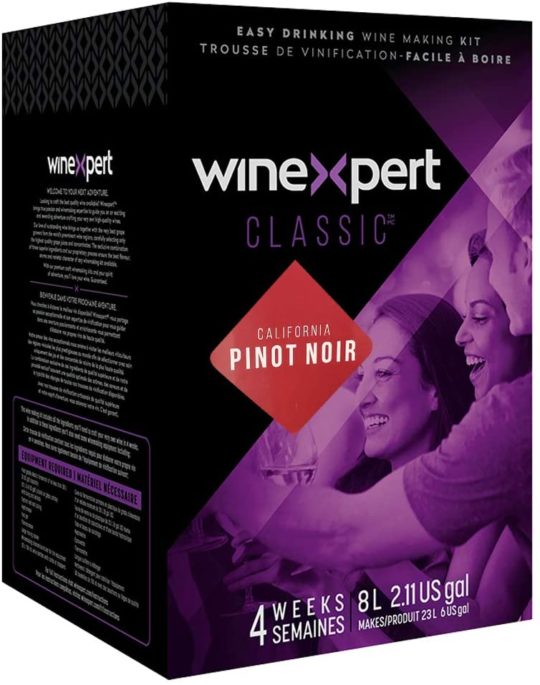 Pinot Noir is not news to us, especially its effectiveness in cooking. And it's recommended by many chefs as an alternative to dry Marsala wine, but it can only work in some meat recipes like chicken and pork (it's a staple in pork tenderloin). So you can add some sugar to your Pinot Noir to get a sweeter taste that's close to dry Marsala wine.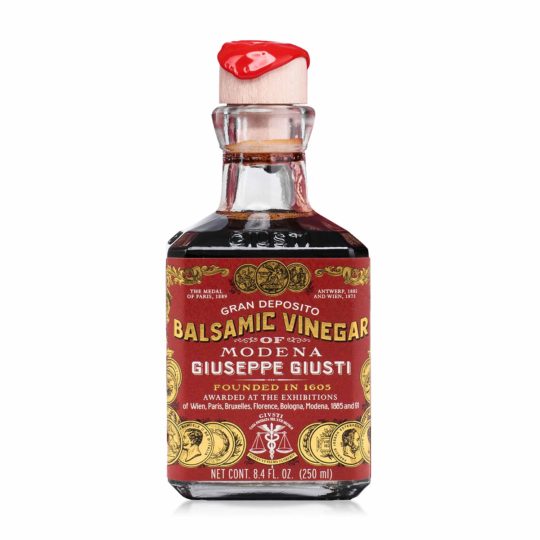 This is another great non-alcoholic substitute for dry Marsala wine in many recipes if properly prepared. Balsamic vinegar mixed with figs, prunes, or plums can be served as dry Marsala wine without defects. All you need is to let the fruit simmer over low heat until cooked down before being strained through a fine sieve. Then, apply some balsamic vinegar to the juice extracted from the fruits, and you have your perfect replacement for dry Marsala wine in savory dishes.
This is another non-alcoholic substitute for dry Marsala wine in lots of recipes. White grape juice can work on its own as an alternative, but it's even better when combined with specific other ingredients. So, try mixing 1/4 cup of white grape juice with two tablespoons of sherry vinegar and one tablespoon vanilla extract. Then, combine all these ingredients and mix thoroughly before adding to the recipe.
Frequently Asked Questions (FAQs)
Where can I buy dry Marsala wine?
You can always check the vinegar aisle in your grocery stores and supermarkets, and if you see cooking wines like sherry, that's the rack to check. You can also check the wine rack, as it's sometimes used for drinking alone and might be put in that category, or check for marinades, and don't be surprised if you find it there.
What can I substitute for dry Marsala wine?
Madeira is very similar to dry Marsala wine in terms of color and flavor and also gets robust with age, and it's a near-perfect substitute. Fortified wine, Non-fortified wine, and dry sherry are other substitutes you can try.
Can I use any wine for chicken marsala?
Dry Marsala wine is the commonly used wine in making chicken marsala, but you can also use other alternatives when making it if you don't have dry Marsala wine on hand. Chicken or vegetable stock, red grape or cranberry juice or sherry, and sweet vermouth are good alternatives.
Conclusion
When your recipe asks for dry Marsala wine, you want to stick to that ingredient not to compromise the dish's flavor as a detail-oriented cook or chef. But understand that you won't always have dry Marsala wine at your disposal. Or, at some point, you might have someone who doesn't take alcohol. But you don't need to get a headache as many other alcoholics, and non-alcoholic ingredients can bring you very close to the unique flavors of dry Marsala wine.